Schell ECOPRIMA® next generation waste water treatment
High-tech vacuum evaporators for small, medium and large-sized enterprises.
Effect 1: Reduced costs
Conventional processing methods in sewage treatment and disposal are not efficiency enough and require higher costs. SCHELL ECOPRIMA® VACUUM EVAPORATORS REDUCE COSTS CONSIDERABLY!
Effect 2: Environment Protection
The use of a vacuum evaporator is a benefit for the environment and reduces the disposal and the expected residual costs. SCHELL ECOPRIMA® SYSTEMS ACTIVELY PROTECT THE ENVIRONMENT!
Effect 3: Sustainability
Conventional distillation systems require extremely complex installations and very high energy costs. They can be avoided thanks to our plants, in most cases. SCHELL ECOPRIMA® SYSTEMS COMBINE AND ENSURE COSTS-EFFECTIVENESS & ECOLOGY FOR GENERATIONS!
Schell ECOPRIMA® systems allow to save waste water costs in 34 countries around the world, and guarantee environment sustained protection!
REFERENCES
WHAT OUR CUSTOMERS SAY ABOUT US
Why Schell ECOPRIMA® ?
"The Austrian Mint trusts Schell ECOPRIMA® evaporators because they offer the best value for money for our application and are perfectly integrated into our systems.
Every year, we are able to reuse up to 4 million litres of precious water, thus protecting the natural environmental resources"

DI Dr. Manfred Matzinger-Leopold

Chairman of the Board Austrian Mint
"For over 10 years, we have been distributing ECOPRIMA® vacuum evaporators in Russia and Eurasia as general importer.
The reliability and the huge degree of technical competence in waste water treatment plants, and the outstanding advice and support services of the manufacturer SCHELL GmbH, are the basis of our success."

Dipl. Ing. Vladimir Tulepbaev

Managing Director of SCHELL Eurasia in Moscow
Reduce your waste water costs and protect the environment
Call us on +43 (0)512 938590 or use our call-back service.
Call-back & advice service
TECHNOLOGY NEWS
Learn more about Schell ECOPRIMA® systems and their use.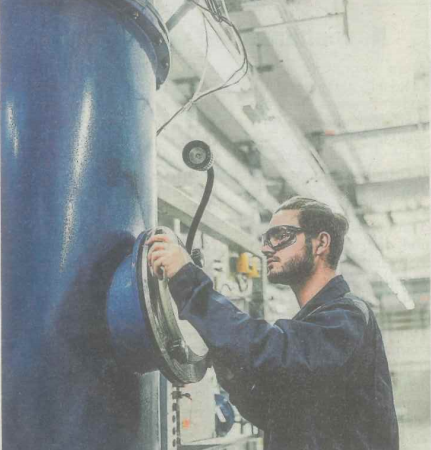 One of our ECOPRIMA installed inside Swarovski in Tirol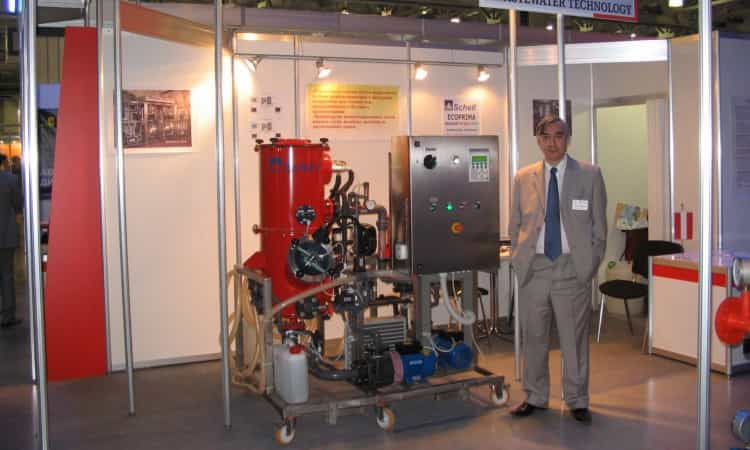 10-year anniversary of founding of SCHELL EURASIA
10 years ago, the intensive cooperation with Ph. Dr. Vladimir Tulepbaev increased and the idea of SCHELL EURASIA arised. On May 5, 2006, Vladimir Tulepbaev, Ivan Dyachenko and SCHELL GmbH founded the Russian company. Since […]
Contact
Send us an e-mail or call us: +43 (0)512 938590 | Fax +43 5262 67 3 11
toggle map