Every two years the international trade fair ECWATECH takes place in Moscow. In the impressive VDNH Exposition Center, 490 participants from Europe, Asia and Australia exhibit state-of-the-art technology in the field of water technology.
SCHELL EURASIA – a close partner of the SCHELL GROUP – represents, as it has for many years, the ECOPRIMA® model in Moscow.
10 years of SCHELL EURASIA also represents the best framework for successful participation.
---
SCHELL EURASIA – headed by Ph. Dr. Vladimir Tulepbaev – about the trade fair, ECOPRIMA® evaporators and partnership in the SCHELL Group:
Within the framework of ECWATECH, we have the opportunity every two years to present and sell ECOPRIMA vacuum evaporators at one of the largest trade fairs on the continent. And we will be there again in  2016 – for the 10th anniversary of SCHELL EURASIA.
"The highly reliable ECOPRIMA® evaporators offered with guarantee and highly qualified technical support are perfect for the Russian market – and far beyond."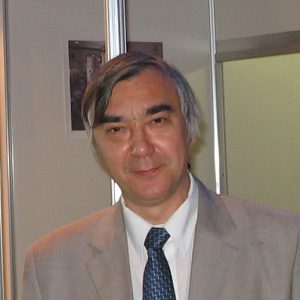 Our work in Russia is marked by a very personal and trustworthy customer care, which leads to long-term partnerships. A perfect customized package of product and support, is required – especially in the field of sophisticated and cost-effective industrial systems.
ECOPRIMA® vacuum evaporators from ITALSCHELL Srl (SCHELL Group) offer this package, and have made us a successful market player in the field of waste water treatment. In Russia, we have been able to commission 30 ECOPRIMA® systems. The intensive and easy exchange of information with the SCHELL GmbH technical support team makes it possible to guarantee prompt and immediate on-site support. In special cases, we can directly access the support team.
For the start of new and technically complex ECOPRIMA® systems, we always look forward to welcoming representatives of ITALSCHELL to Russia. Besides, we regularly travel to Italy to receive technical updates and advice.
---
More information on the article
Website of SCHELL EURASIA
Pictures from the last ECWATECH in Moscow with V. Tulepbaev and visitors, plus on the stand with a ECOPRIMA series T